A Celebration for the Aleutians
This New Year's Day, I'm raising a toast in celebration of increased protection for 160,000 square miles of ocean surrounding Alaska's windswept and ecologically rich Aleutian Islands that go into effect today.
Thousands of ships – some of which are carrying hundreds of thousands of gallons of toxic fuel – that ply this busy segment of the Great Circle Trade Route will now have to maintain a distance of 50 miles from the shoreline surrounding the Aleutian Maritime National Wildlife Refuge. Defined as Areas To Be Avoided (ATBA), this newly enacted protection will buffer the Alaskan archipelago's most sensitive coastal areas against pollution, noise and accidents.
The Aleutian Islands has already experienced numerous accidents, including that of the M/V Selendang Ayu, which in 2004 emptied 350,000 gallons of fuel into the ocean near the fishing port of Dutch Harbor and cost the lives of six crew members.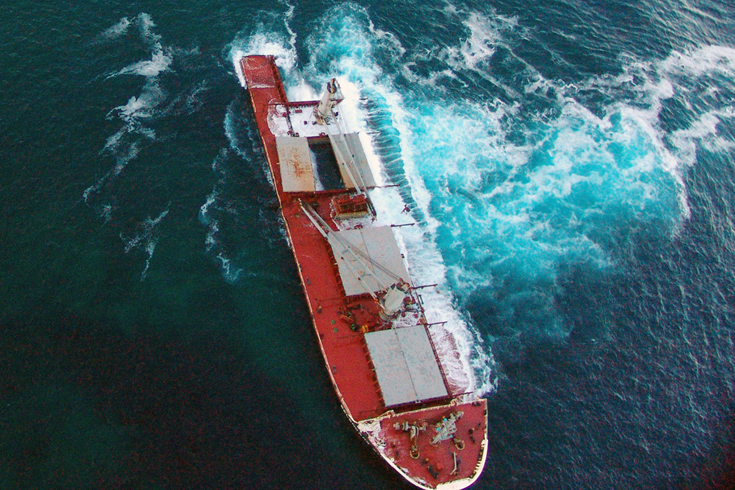 That tragedy led to a comprehensive risk assessment that brought together a wide group of stakeholders ranging from the shipping industry and local governments to representatives of Alaska Native groups and organizations like Ocean Conservancy.
I was privileged to be appointed as the conservation representative for the Experts Advisory Panel. After years of work, the Advisory Panel unanimously recommended that the U.S. apply to have the International Maritime Organization approve the designation of five Areas to be Avoided in the Aleutian Islands. In June 2015 I was on hand in London as this proposal was accepted. These protective measures apply to all large international vessels and went into effect today at the stroke of midnight.
From this day forward, our Aleutian Islands are a lot safer from shipping accidents. Keeping large vessels away from the shoreline will not only protect biodiversity-rich coastal areas but also allow more time for tugs and other response equipment to get to vessels in trouble.
Together, we have increased protection for a rich diversity of fish species, birds that migrate from all seven continents, and marine mammals ranging from endangered Steller sea lions to humpback whales. We have also helped to safeguard commercial and subsistence fisheries vital to the U.S. economy and central to the cultural traditions of many Alaska communities.
At Ocean Conservancy, we believe the hard lessons learned from the Aleutian Islands can and should be applied to other vulnerable Arctic areas like the northern Bering Sea and the Bering Strait.
This is the habitat for tens of millions of seabirds, unique marine mammals like beluga whales and walruses, and fish including Pacific salmon. It is a critical migratory corridor for many species, and they are vitally important hunting grounds for people living in Bering Strait coastal communities. And like the Aleutian Islands, this region will soon experience increased shipping traffic and with it the increased risk of accidents and spills.
Ocean Conservancy thanks the U.S. Coast Guard for their leadership in protecting the Aleutian Islands. In the New Year, we stand ready to support similar resolutions to protect the Bering Strait.